Aston Martin V12 Speedster for sale
[ad_1]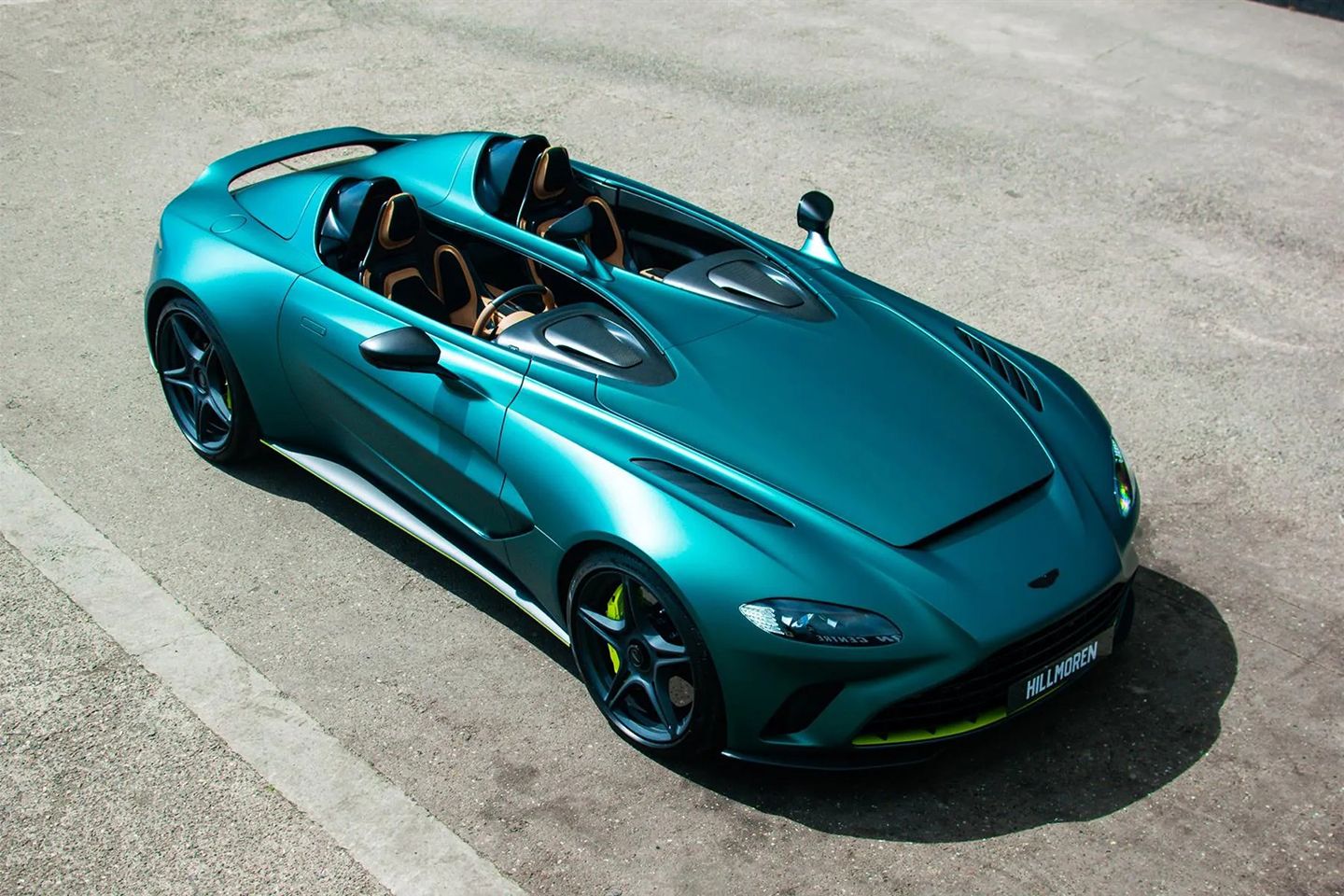 As the end looms for combustion engined cars, so we're seeing what the final fossil-fuelled flourishes might look like. Aston Martin's new V12 Vantage is a perfect example; the fact that it will be the last Vantage with 12 cylinders will have undoubtedly helped convince some buyers that more than a quarter of a million quid was a price worth paying. It's happening everywhere: Porsche has put a GT3 engine in the Cayman, Lamborghini's second-to-last Huracan is rear-drive and as powerful as a McLaren F1, BMW is making its first CSL in 20 years and Pagani has gone to the effort of developing an all-new 6.0-litre V12. While there's still chance, manufacturers are going berserk with internal combustion – fantastic news.  
Some have gone one step further in their celebration of petrol power, exposing many hundreds of horsepower to the elements with supercar speedsters. How better to celebrate some wonderful engines than with no protection from outside whatsoever? Anyone with experience of screenless sports cars from Caterham, Lotus and so on will tell you how much more visceral a true roadster is – so imagine the experience with three times the power. Ferrari made its Monzas, Bentley gave us the Bacalar, McLaren produced the Elva and Aston Martin entered the fray with the V12 Speedster.  
The latter followed the template set out by the Elva and Monza, stripping a Vantage to a skeletal frame and then introducing a shed-load of horsepower. In the case of the Speedster, that meant styling that echoed 2013's CC100 concept – making the Vantage Roadster looks as visually exciting as an MX-5 in the process – and an engine from the DBS. All 700hp of it. Without a windscreen or a roof. Bonkers barely even begins to describe the V12 Speedster, but presumably that was exactly the point – come the middle of the decade, cars like it probably won't be viable.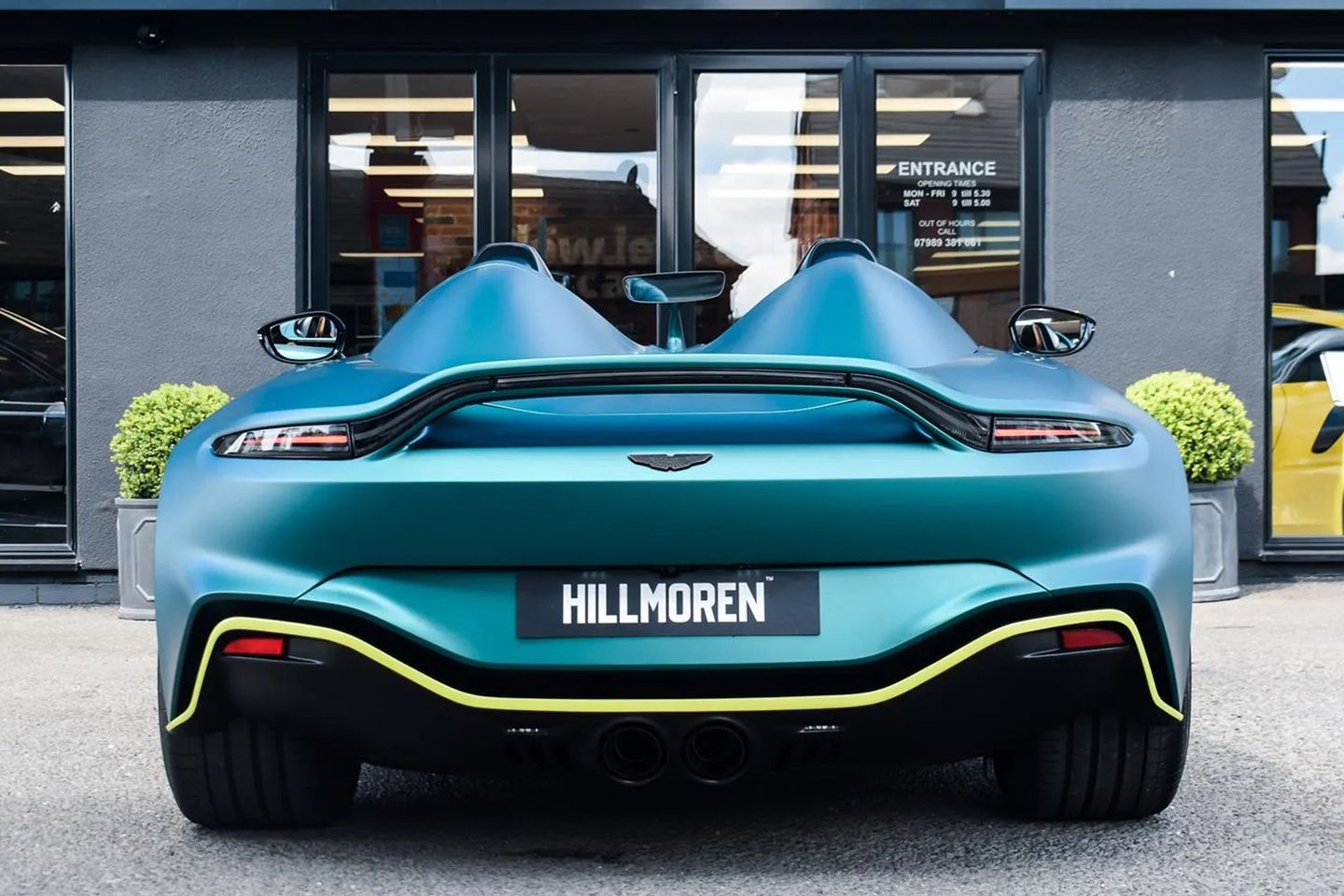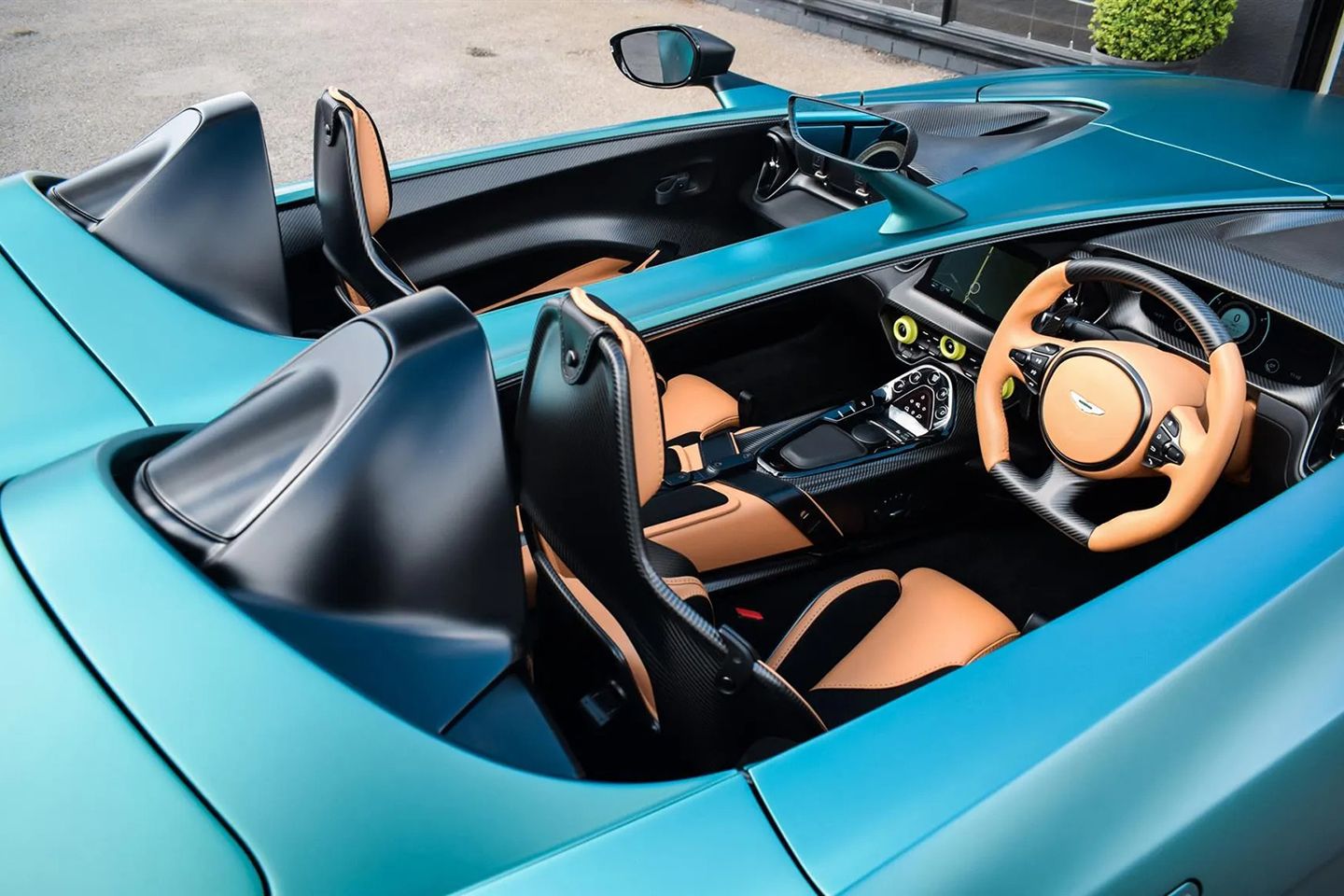 This wasn't some hastily cobbled together, after-hours special, either. When we drove the V12 Speedster prototype, praise was reserved for the damping, traction and brakes. "Think of it as a muscular naked motorbike and you've pretty much got it: it can go fast, but only in short blasts. On roads with corners tight and frequent enough to keep speeds down the lack of protection definitely increases the sensation of velocity and the sense of connection." The verdict was unequivocal: "The Speedster is utterly mad, but also hugely desirable." 
All 88 were spoken for soon enough, even with a price approaching £800k, and that seemed to be that for the Speedster – not least with the V12 Vantage imminent as well. But here's one for sale, number 57 of 88, a UK supplied car about as close to new as it's possible to get, with just 14 miles recorded. Aston's satin F1 Green has arguably never looked better than here, especially when paired with some Sahara Tan inside. Note as well how the Lime Green accents outside are matched to similar highlights for the interior, and don't forget to check out the carbon Stilo helmets nestled away in the leather lined boot. As a car to pore over, there's not much that can touch a V12 Speedster.  
The Aston is listed at POA; it seems unlikely (impossible, really) that this will be offered at any less than that original £765k RRP, given the rarity and sensational spec. But if your supercar speedster collection is missing the final piece, or the Aston Martin portfolio requires a showstopper – or you just need something to spend that £184m Euromillions on – there can't be much better than the V12 Speedster. 
[ad_2]

Source link