Park like a rockstar at the airport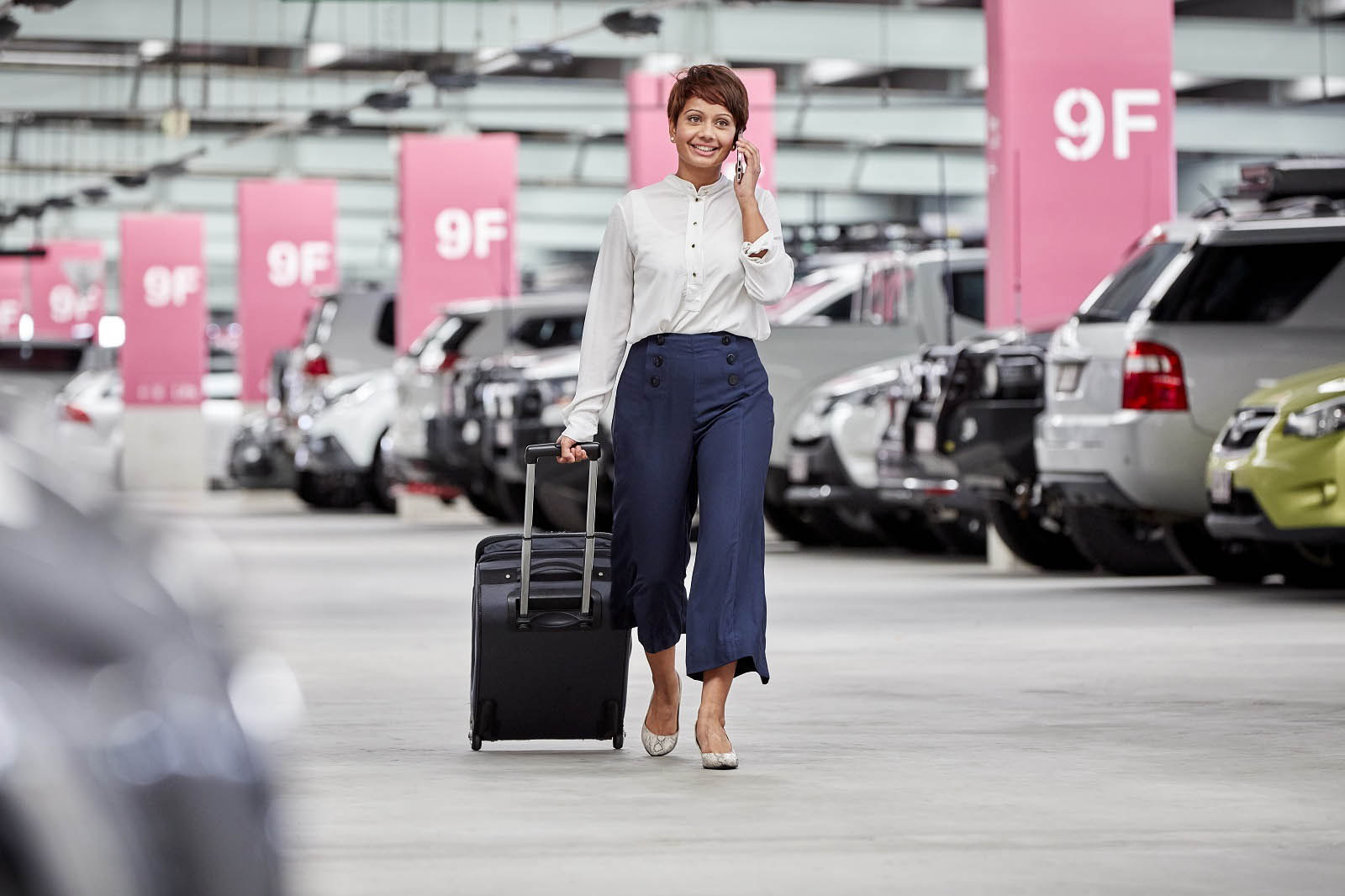 Airport parking refers to any place you can park your car when going to the airport. There are various types of airport parking, each with their own advantages and disadvantages. Parking at the airport can be expensive, and in some cases could cost you more than the price of your flight ticket. Knowing where to get the best deal on parking, whilst ensuring the safety of your vehicle, will make planning your trip that much easier.
Doing some research and reading reviews of trip related things such as airports, accommodation and car rentals, as well as where to park your car at the airport can all contribute to a stress-free trip.
There are 3 main options to park you car at the airport:
Airport owned parking spaces:
These parking areas are owned and maintained by the airport. They are located within the grounds of the airport, close to the terminal buildings. While these parking areas are the most convenient in terms of saving time and hassle with luggage, etc, they are in fact the most expensive option of all. The high costs of parking at an airport owned parking area are due to the fact that most airports generate the majority of their revenue from parking costs. This revenue is used to cover real estate costs, maintenance and upkeep of the airport buildings. Airport owned lots charge rates either hourly, for dropping off or picking passengers, short term parking for less than a week, and long term parking for more than a week. The disadvantages of airport own lots are that they are generally very busy and cause you to be late for your flight while you are driving around looking for a parking space. One way you can avoid this is to pre book a parking spot at the airport you will be visiting.
Offsite owned parking spaces:
Offsite parking spaces are owned by private companies and third parties. While they are not located within the grounds of the airport, they are fairly close by and offer free shuttle services to get passengers and their luggage to the airport and back. These parking areas are cheaper than airport parking lots, with rates as low as 70% of the price you would have paid to park in an airport owned lot. Offsite parking lots are more customer service related than bigger airport lots, and will ensure your cars safety while you are away with attendants monitoring the vehicles 24/7. These parking lots are less crowded and their prices are more reasonable, but a disadvantage is that due to the smaller size of the lot, pre-booking in advance is essential.
Hotel airport parking spaces:
Hotel airport parking spaces are generally located within a 5 mile radius of the airport. These parking areas offer short term stays, which can work out to be a bit more costly, or long stays which is the most affordable option of them all. Hotel airport parking spaces can be reserved online in advance, with discounts available on packages such as "park, sleep and fly." This option also has a shuttle service to transport passengers and their luggage to and from the airport. These shuttles generally run every 30 minutes or so. You are able to pay for your parking space in full when you make a booking. A disadvantage of Hotel airport parking bookings is that the site you book your space through will often charge a fee. Make sure to read the fine print to ensure you are not caught unawares.