5 Cars to Watch at Mecum Kissimmee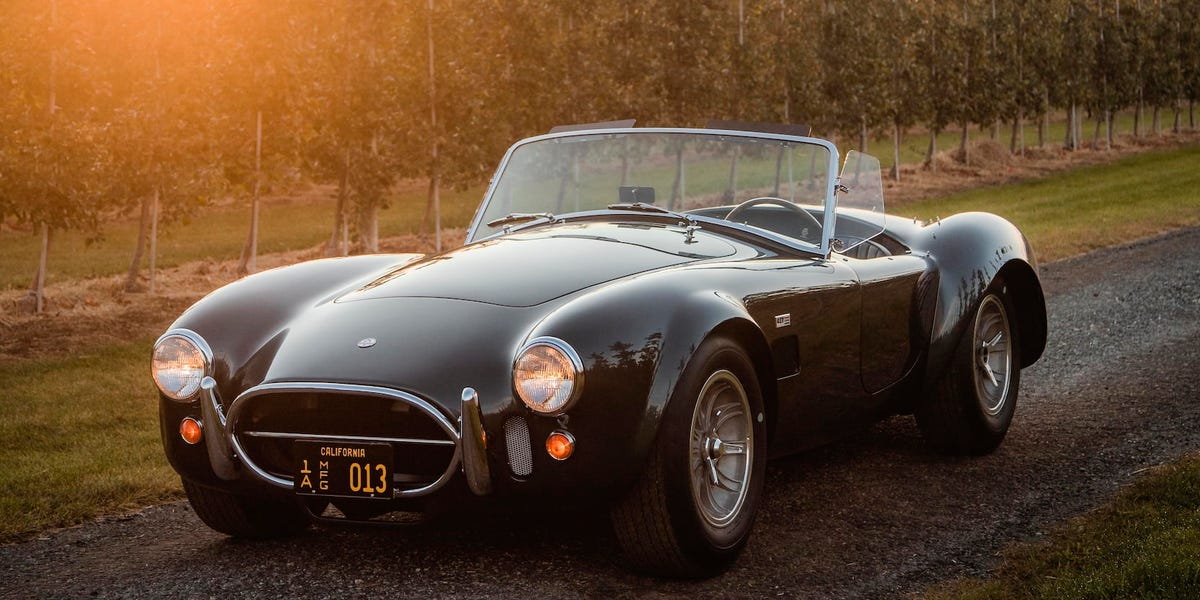 With Mecum's big Kissimmee sale already in full swing, we flipped through the auction catalog to see what is scheduled to sell during the final weekend of the auction. As you'd expect, this is when a lot of the big-ticket cars are featured in the catalog. You'd also probably expect to see those on this list, too. You can tune in to track the Kissimmee auction on NBCSN, or you can follow their YouTube stream.
1
Mickey Thompson's 1963 Corvette Z06/N03: Lot F148
Well, this car would be worth a small fortune without any historical pedigree. This '63 'Vette is rare enough equipped as it is with the 360 hp, fuel-injected Z06 performance package. However, this car also sports the N03 option, which translates to a 36-gallon fuel tank. The combo would have made this Corvette a perfect road racer in its day, and an obvious pick for speed fiends like Mickey Thompson. Oh, yeah, let's not forget that this was Mickey Thompson's personal Corvette. Put all that together, and this could be one of the most interesting pieces of Corvette history to roll across the block this weekend. Mecum estimates that this will hammer around $400,000-$500,000.
2
Carrol Shelby's 1965 Shelby 427 Cobra CSX3178: Lot F145
How can you make the fantastic Shelby Cobra better? Well, Carroll Shelby and crew thought it made sense to ditch Ford's Windsor engine family and stuff in the brutal 427-cubic-inch FE engine. It worked! It worked so well that these cars have become icons of American sports car history. Naturally, Shelby had to own his own 427-powered Cobra, which is the car you see here. Chassis number CSX3178 was reported to be owned by Shelby since new and purchased from his estate in 2016. Considering an early version of the Cobra, chassis CSX2000, sold for nearly $14 million, it wouldn't surprise us to see this 427 Cobra jump into the seven or eight-figure realm before the hammer slams.
3
2020 Chevrolet Corvette Convertible: Lot S142.1
The mid-engine Chevrolet Corvette is as fantastic as it is scarce. This convertible is reportedly the last of the line and is extremely well equipped. With the 3LT package, you'll not have to worry about Spartan amenities. While you can conceivably go and order a new Corvette, we'll be watching this C8 closely to see how the market is adjusting. Its unclear how much this 'Vette will cost when the hammer drops, but we're thinking it'll be more than the MSRP.
4
1993 Jaguar XJ220: Lot S149.1
Jaguar's incredible supercar might have been a letdown in its day, with only a V6 making power, but its limited-production, bespoke racing league and ultra-cool '90s styling have pushed it into the list of highly collectible sports cars. This example shows low miles and a well-preserved condition. And, as '90s cars become more collectible with the growing popularity of events like Radwood, it might be a good idea to start looking at something like this Jag.
5
1999 Plymouth Prowler: Lot S172
Okay, so this probably won't be the top seller at Mecum, but this 1999 Plymouth Prowler is proof that odd cars can gain traction with time. The Prowler was Plymouth's attempt at a factory hot rod and captured the swing of nostalgia that swept the 1990s. Just like the Jaguar, this Prowler oozes '90s aesthetics and will likely become a champion in the growing fondness for 1990s cars. Adding to that, this Prowler was reportedly owned by George Jones.
This content is created and maintained by a third party, and imported onto this page to help users provide their email addresses. You may be able to find more information about this and similar content at piano.io