Instead of modifying, consider optimizing
[ad_1]

26 April 2022
Since the beginning of car collecting, one foundational ideal has remained—that of the 100-point, concours-perfect, unmodified, unsoiled, flawless car. You know, the one that looks as if it just emerged from a hermetically sealed chamber and can only be handled with a fresh pair of white gloves.
Price guides have long sung the virtues of perfection, and even casual observers can be quick to criticize or dismiss any car presented with a recognizable modification or imperfection.
These decades of programming have put us all in a real predicament when we wake up owning a collectible car: What if we realize that a trailer queen is no fun and we actually want to use it? Heck, what if we realize old cars can be made better with modern technology so we can enjoy driving them more? Bite your tongue, heathen!
Thankfully, the tide is turning. People are using their cars, and when they are done using them, the subsequent buyers are often seeing the value in a car that has been getting exercise rather than stumbling around on crappy bias-ply tires, smelling of rotten fuel and harboring a fear of the open road.
But how modified is too modified, and is making an old car perform better financial suicide? Will you spend a bunch of money just to lose it, plus much of the car's value while you're at it?
The answer is as complex as you might imagine. Some cars you don't mess with. If you have a Duesenberg SJ or a Ferrari 250 GTO, forget LS swaps and EFI conversions. However, if you have any number of "lesser" cars such as an early 911, a Corvette, a Mustang, or even a 300SL Gullwing, you're in luck; the market has shown you can indeed make it the car you want without lighting money on fire.
That means easily reversible upgrades that can be bolted on—and later unbolted. These days, even more invasive items such as hidden air conditioning in that 300SL or electric power-steering assist on a Ferrari Daytona are things that actually add value.
Of course, it seems that some vehicles are worth more money the more custom they are. Full-on "restomod" 1969 Camaros routinely sell for more than even a gorgeous factory Z/28. Similarly, early Broncos, C1 and C2 Corvettes, old pickup trucks, and especially "reimagined" Porsche 911s all bring far more than flawless bone-stock examples do. That said, it's important to note that although a $200K Camaro sale looks impressive, it was likely a $350K build. It takes a real pro, and top-notch quality and specs, to come out ahead when straying far from stock.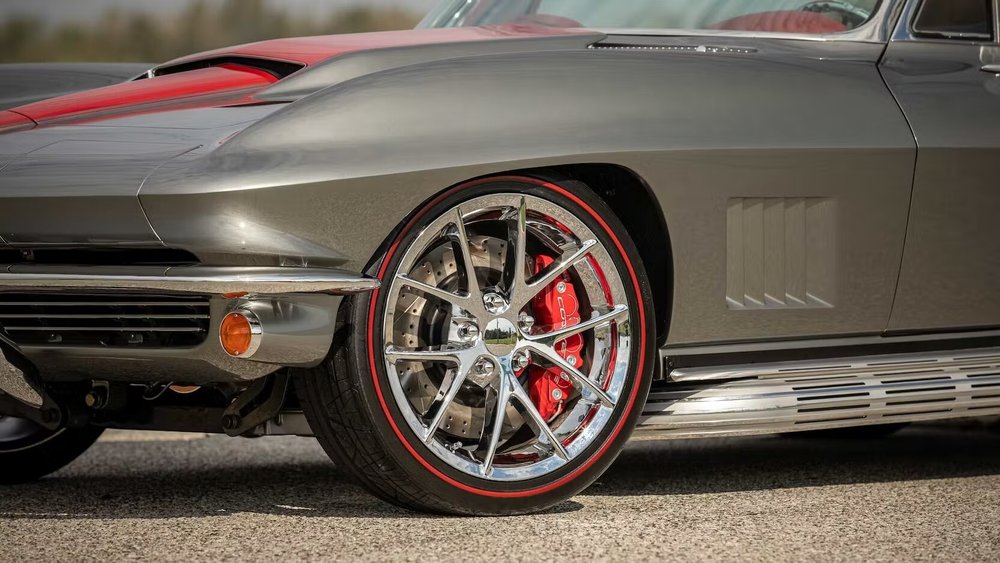 Which is why I think the smart money lives in "reasonable" modifications. For years, I've been doing what I call optimizing old cars. For example, preparing a 1965 Shelby GT350 for rally use with good radial tires; upgraded shocks; electronic ignition; ethanol-safe fuel systems; a vibration-free aluminum driveshaft and high-speed-friendly ring-and-pinion; carbon-Kevlar brake linings; and other little tweaks that transform how the car drives. Or, let's say you have a Jaguar XK 120 or E-Type. Those are great candidates for modern high-capacity aluminum radiators and electric cooling fans, as well as similar common-sense items as noted above. No matter the car, the goal is the same—usability. The best part is that when it comes time to sell, the only financial burden these changes will impose is the cost of returning the car to stock. Time and again, the market has shown that lightly modified cars don't suffer in value as a result of their upgrades. The corollary is a seismic shift in people seeking out such cars that are ready to be driven and enjoyed, rather than pushed around a warehouse.
Going all-in with a full custom build will always be a decision not to be taken lightly. I'd argue it's easier on the conscience (and the wallet) to simply spend a little, change a few things out, and tinker with your car to get out there and enjoy driving it. It's an even better investment than the one you made buying the car in the first place.

Article Courtesy of Hagerty
[ad_2]

Source link