The business of battery testing: How EV hardware is made safe
A two-storey steel outhouse fashioned from shipping containers, this structure is designed to contain exploding battery cells when the battery pack is subjected to a fierce petrol fire.
This drama is specified in UN ECE 100 to simulate an EV crashing into the rear of an ICE car, resulting in petrol leakage and a fire under the EV. The battery must resist the fire for 2min 10sec— sufficient for vehicle occupants to exit a vehicle after a crash.
In the test, the battery pack is subjected to 800deg C heat from pans of burning fuel ignited underneath the battery pack.
During this roasting, super-heated battery cells give off hydrogen and can explode into the test building, constrained by the steel walls.
Not surprisingly, the roof of this test facility has already been replaced once in its four years of operation.
Millbrook under new French ownership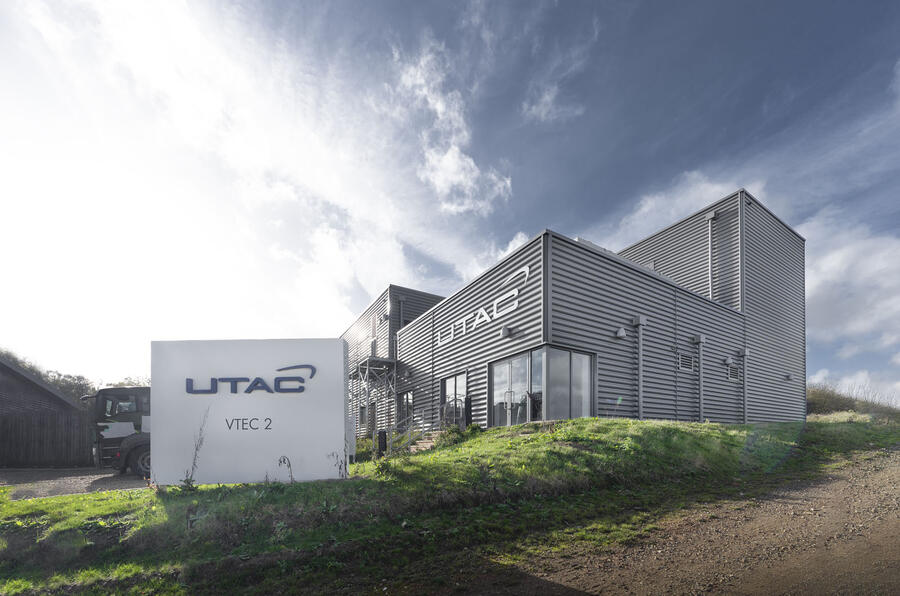 Millbrook is entering a new phase in its development, now under the ownership of UTAC and its CEO Laurent Benoit, with the goal of winning more business at the core of a group that specialises in vehicle testing, type approval, electric, autonomous and 5G technology development.
Benoit, a former Peugeot engineer, is now boss of a £172m-turnover business with 1300 employees (500 in the UK) at six test tracks and four test labs, the latter two US sites, one in Germany and another in China.
"Our target is to double our turnover in the next four years, and we're already seeing growth, especially in electric powertrains and connected vehicles," said Benoit.
Thanks to the growing emphasis on EV powertrain development, UTAC's business is already split about 50:50 with ICE development, with a further shift in that direction forecast.
Millbrook is the best known of the test tracks, and along with its Leyland Truck site and Test World in Finland was merged in June 2021 with UTAC's historic base at Montlhéry and CERAM (formerly Simca's test track) near Paris, backed by £68m of French private equity funding from Eurazeo. A brand-new hot-weather testing site in Morocco will open shortly.